W czasie wysokiej inflacji dobry wybór produktów finansowych, w których ulokujemy swoje środki nabiera szczególnego znaczenia. Liczne badania pokazują, że większość Polaków przechowuje swoje oszczędności na nieoprocentowanych kontach, co oznacza, że ich realna wartość spada razem z inflacją. Popularne są również lokaty, ale obecnie banki oferują odsetki na poziomie kilku procent rocznie, co w obliczu kilkunastoprocentowej inflacji nadal oznacza "gwarantowaną" stratę. Za rok, za tę samą kwotę, będziemy mogli kupić o kilka czy kilkanaście procent mniej towarów i usług. Eksperci przewidują wzrost inflacji w kolejnych miesiącach, dlatego zadbanie o swoje oszczędności staje się naprawdę istotnym problemem.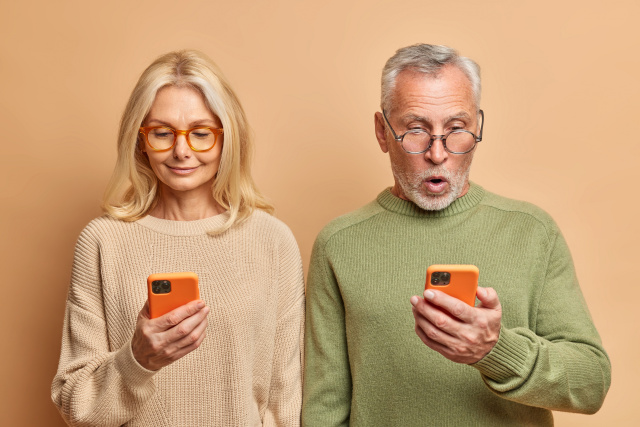 Polacy coraz chętniej wybierają programy emerytalne z tzw. III filaru. Dzięki nim mogą nie tylko odkładać pieniądze na emeryturę, ale również korzystać z ulg podatkowych. Taką właśnie rolę pełnią IKE oraz IKZE. Oba plany emerytalne pozwalają inwestować zgromadzone środki w liczne instrumenty finansowe: akcje, obligacje, fundusze inwestycyjne, instrumenty rynku pieniężnego i inne. Najistotniejszą zaletą jest zwolnienie tych inwestycji z podatku od zysków kapitałowych, który wynosi 19% przy zachowaniu warunków wynikających z przepisów prawa. To ogromna oszczędność, która wraz z upływem lat nabiera jeszcze większego znaczenia. Dodatkowo, korzystając z IKZE możemy odliczyć wpłaconą kwotę w ramach rocznego limitu w rozliczeniu PIT. Limit wpłat na IKZE w 2022 r. wynosi 7 106,40 zł, a dla osób prowadzących pozarolniczą działalność 10 659,60 zł i dzięki temu w naszej kieszeni zostaje nawet ponad 3 400 zł rocznie – w zależności od progu podatkowego.
W obu programach nie ma górnego limitu wieku, dlatego mogą korzystać z nich także osoby, które osiągnęły już wiek emerytalny. Jest to niewątpliwy przywilej, bowiem wystarczy wpłacać środki do IKE lub IKZE przez 5 lat, aby – podczas wypłaty – uzyskać zwolnienie z podatku od zysków kapitałowych.
Osoby wchodzące w wiek emerytalny zazwyczaj nie myślą już o ryzykownych inwestycjach. Dla nich najważniejszą kwestią jest, aby po zakończeniu aktywności zawodowej móc w pełni korzystać ze zgromadzonego kapitału. Zdecydowanie skraca się także okres, na jaki planują inwestycje. Dlatego szczególnie interesujące powinny wydać się im produkty finansowe o ograniczonym ryzyku inwestycyjnym, takie jak lokaty bankowe, obligacje skarbowe, czy fundusze o charakterze konserwatywnym i dłużnym. Osoby, które nie są profesjonalnymi inwestorami mogą powierzyć swoje inwestycje ekspertom z towarzystw funduszy inwestycyjnych, które oferują prowadzenie rachunków IKE i IKZE.

W VIG / C-QUADRAT TFI można skorzystać z gotowych strategii inwestycyjnych, które zmieniają się z agresywnej na coraz bardziej konserwatywną w miarę zbliżania się przez uczestnika do wieku emerytalnego, można też stworzyć indywidualną strategię inwestycyjną. Co ważne, cały proces otwarcia IKE lub IKZE oraz sprawdzania na bieżąco jak zachowują się nasze inwestycje jest dostępny przez Internet lub przez telefon – z pomocą Doradcy.
foto: freepik.com