Planowany szeroki zakres produktów z naciskiem na fundusze otwarte i długoterminowe produkty oszczędnościowe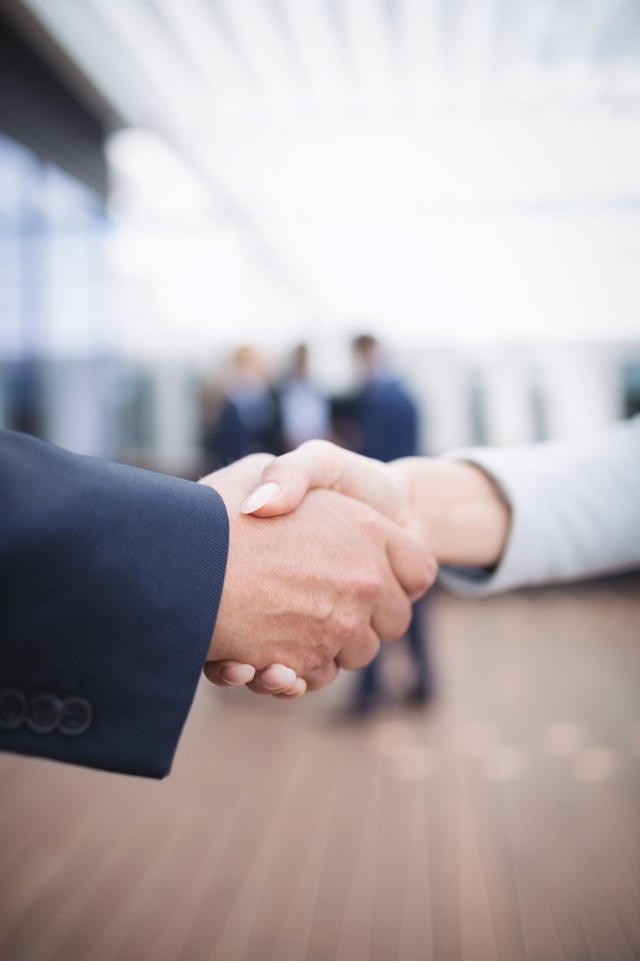 C-Quadrat Investment AG i polskie spółki należące do Vienna Insurance Group utworzyły w Polsce Towarzystwo Funduszy Inwestycyjnych "VIG C-Quadrat" z zamysłem wprowadzenia na polski rynek oferty usług i funduszy inwestycyjnych. 60% udziałów nowego towarzystwa obejmuje C-Quadrat, natomiast pozostałe 40% zostało podzielone pomiędzy polskie spółki VIG: Compensa (życiowa i majątkowa), InterRisk, Vienna Life i Wiener.
VIG i C-Quadrat zdecydowały się uruchomić działalność inwestycyjną w formie TFI w Polsce z uwagi na pozytywny rozwój gospodarczy kraju w ostatnich latach, duży potencjał Polski jako jednego z największych państw w UE z populacją sięgającą 38 milionów mieszkańców oraz dynamicznie rosnący popyt na produkty inwestycyjne.
"Postrzegamy naszą silną pozycję naszych spółek ubezpieczeniowych w Polsce i bogate doświadczenie C-Quadrat w zarządzaniu aktywami jako doskonały punkt wyjścia do wykorzystania sprzyjającej sytuacji na polskim rynku. Utworzenie TFI jest ściśle związane z obecną strategią operacyjną VIG w Polsce, jaką jest wprowadzenie oferty produktów o podłożu inwestycyjnym i oszczędnościowym, a rosnący wzrost zamożności Polaków powoduje zwiększony popyt na tego rodzaju produkty. Co więcej, własne TFI daje Grupie VIG w Polsce szersze możliwości stworzenia ciekawej oferty produktów oszczędnościowych i inwestycyjnych. Wprowadzenie kolejnego elementu szeroko rozumianego systemu emerytalnego w formie Pracowniczych Planów Kapitałowych, które miało miejsce w Polsce w 2019 r., stanowi dodatkowy sygnał, że rynek oszczędności i inwestycji długoterminowych w Polsce jest bardzo przyszłościowy. Obecna sytuacja udowadnia, że jest to dobry moment, aby – korzystając ze wspólnego doświadczenia polskich spółek i C-Quadrat – wprowadzić atrakcyjną ofertę w zakresie produktów inwestycyjnych" – wyjaśnia Harald Riener, Członek Zarządu Vienna Insurance Group oraz przyszły Przewodniczący Rady Nadzorczej nowej spółki joint-venture.
"Jesteśmy pod wrażeniem dynamicznego rozwoju polskiej gospodarki i wierzymy, że rozwój ten jest naprawdę zrównoważony. Nowo powołana do życia spółka joint-venture pozwoli nam oferować w Polsce istniejące już fundusze C-Quadrat oraz podzielić się doświadczeniem i specjalistyczną wiedzą, które zdobyliśmy w zakresie zarządzania aktywami. Obecna sytuacja udowadnia, że jest to dobry moment, aby – korzystając ze wspólnego doświadczenia polskich spółek i C-Quadrat – wprowadzić w Polsce atrakcyjną ofertę w zakresie produktów inwestycyjnych" – komentuje Andreas Wimmer, Członek Zarządu C-Quadrat Investment AG. Kolejnym krokiem przedsięwzięcia jest uzyskanie zezwolenia Komisji Nadzoru Finansowego na prowadzenie działalności jako towarzystwo funduszy inwestycyjnych. W zależności od decyzji nadzoru pełny start operacyjny zaplanowano na drugi kwartał 2021 r.
Vienna Insurance Group (Wiener Versicherung Gruppe) prowadzi działalność w Polsce od 1998 r. i jest czwartą największą grupą ubezpieczeniową obejmującą 8% udziału w polskim rynku. W 2019 r. pięć polskich spółek z Grupy VIG zebrało łącznie ponad 1,1 mld EUR składki i wypracowało wynik przekraczający kwotę 69 mln EUR. Obok Austrii i Czech Polska jest trzecim największym rynkiem Vienna Insurance Group zarówno pod względem składki, jak i zysku.
C-Quadrat Investment AG to austriacka grupa kilku niezależnych spółek zajmujących się zarządzaniem aktywami, która została założona w Wiedniu w 1991 r. Obecnie C-Quadrat prowadzi oddziały w Wiedniu, Paryżu, Frankfurcie, Madrycie, Zurychu, Genewie oraz Erywaniu i działa w ponad 20 krajach w Europie i Azji, zarządzając aktywami o wartości 7 mld EUR.
***
Vienna Insurance Group (VIG) jest wiodącym specjalistycznym koncernem ubezpieczeniowym Austrii i w Europie Środkowo-Wschodniej. Należy do niego około 50 spółek w 30 krajach. Jest to koncern o długiej tradycji, posiadający silne marki i przykładający dużą wagę do bliskości z klientem. Vienna Insurance Group zatrudnia ponad 25 000 pracowników, którzy na pierwszym miejscu stawiają codzienne potrzeby 22 milionów klientów. Akcje Grupy są notowane na giełdzie wiedeńskiej od 1994 r., a międzynarodowa agencja ratingowa Standard & Poor's oznaczyła je ratingiem A+ ze stabilną perspektywą. Jest to najlepszy rating wśród spółek należących do indeksu ATX – najważniejszego na wiedeńskiej giełdzie. Vienna Insurance Group ściśle współpracuje z Erste Group, największym bankiem detalicznym w Europie Środkowej i Wchodniej.